Top Message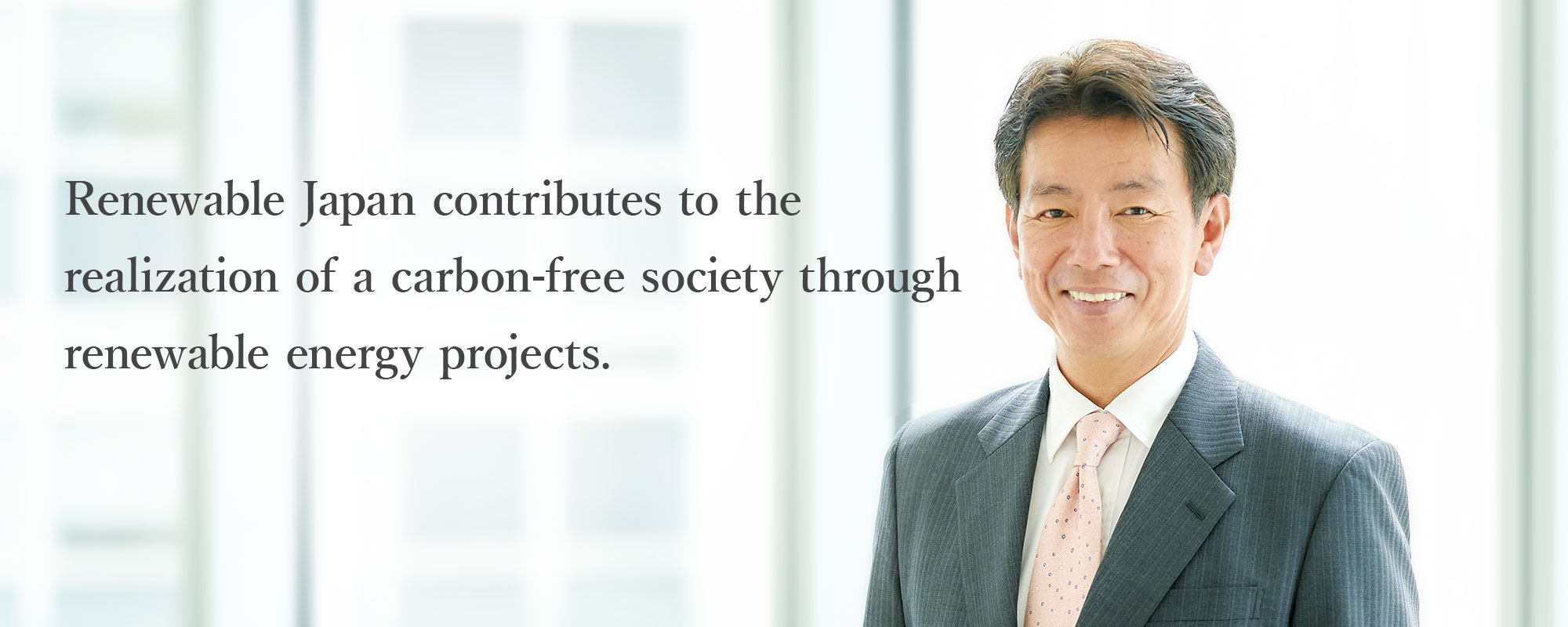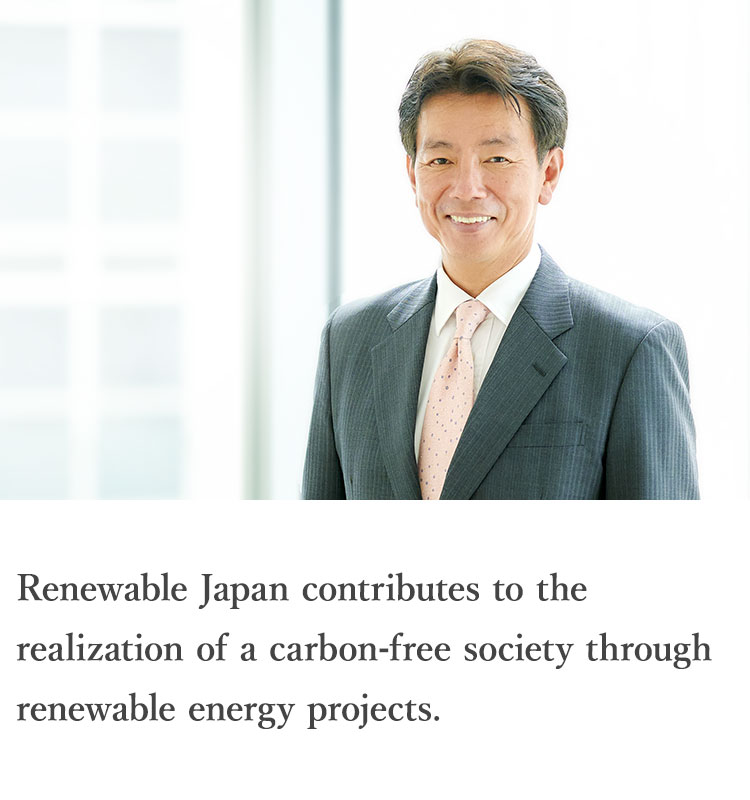 I established Renewable Japan Co., Ltd. after I visited an area affected by the Great East Japan Earthquake. I saw terrible scenes in the affected area and began to think about what I could do.
I had been working in the finance industry for many years. I wondered if I could help revitalize local communities through the promotion of renewable energy, which is considered to be secure, safe, and clean, taking advantage of the knowledge and expertise that I accumulated in the finance industry.
Climate change due to global warming has various effects on our lives and the natural ecosystem and has become a global issue.
Expectations for renewable energy are growing as an important means to solve this issue.
Electricity is a type of energy that everyone uses and is essential for our daily lives. Using nondepletable energy sources such as solar, wind, and hydro power to generate electricity will allow us to pass this beautiful, loving Earth on to the next generation. Renewable Japan will be working to promote the spread of renewable energy to protect the future of Earth.
In 2021, Renewable Japan celebrated its 10th anniversary.
We faced many difficulties but overcame them with support from local residents, business partners, local governments, and other people and organizations. We cannot fully express our appreciation for your support.
The environment surrounding our renewable energy business is expected to change drastically. Even in such circumstances, with your support, Renewable Japan will be working hard to deliver sustainable energy to realize a future where everyone lives life to its fullest.
Making everyone an energy player.